All shipping within North America is $3, unless otherwise noted or unless you're buying a lot, in which case we'll work it out in comments. If you're purchasing from outside North America, let me know in comments and I'll work out how much the shipping will come to.

Where possible, all items will be sent by United States Postal Service packed in a bubblewrap mailer, with additional plastic bags or, where indicated, original boxes and/or wrapping for disassembled figures.

Payment should be made by PayPal. I will ship within two business days of receiving payment.

FINAL FANTASY




Final Fantasy XII Penelo Trading Arts Mini Figure: $5
Final Fantasy VIII gag doujin "Fancy Name" by Natsugakuhoh. 18 pages. Price: $5
Phoenix Down charm (not official merchandise): $1

GUNDAM 00

Season 1 manga volume 1: $5
Calendar figures. Offering April Tieria, November Allelujah, and December Setsuna. All calendar figures are $7 each (or $20 for the set of three) and come in their (opened) boxes and original plastic wrapping. SOLD

Doujinshi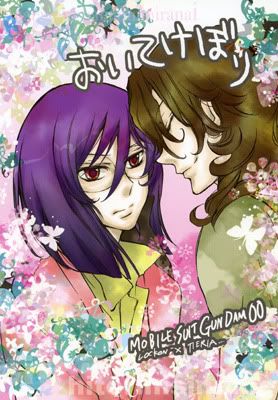 Lockon/Tieria doujinshi "Oitekebori" by 2sukuizu. 20 pages. Soft yaoi. Price: $7

GURREN LAGANN



Kamina (pointing): $12 SOLD
Yomako-sensei: $10
Lagann: $8
Shiny Lagann (same as above, but shiny): $9
Nia: $12 SOLD

All figures except Nia come in their plastic wrapping.

OTHER

Video games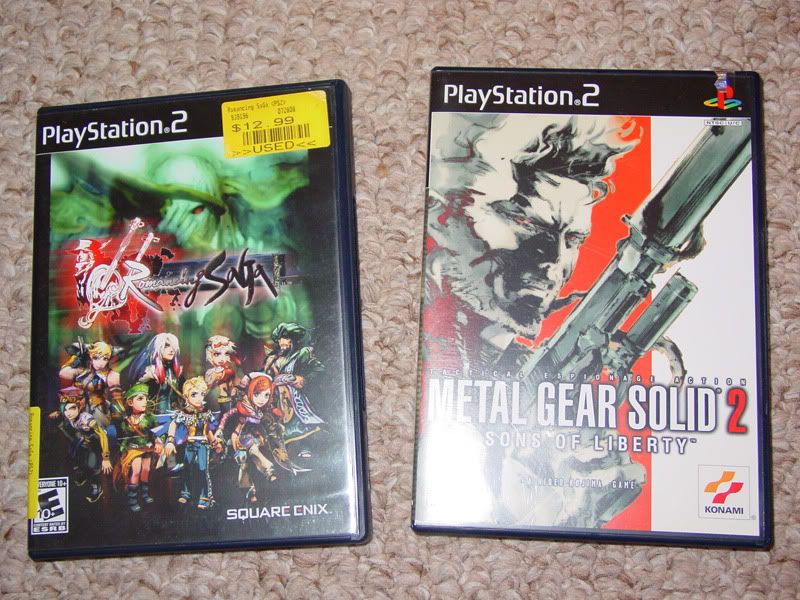 Romancing SaGa (PS2): $8
Metal Gear Solid 2 (PS2): $4 ON HOLD

Cowboy Bebop



Manga volume 1: $3

Claymore



Deneve bust (rare silver version): $5. Comes with box.

Gundam Wing



Heero/Relena + Duo bromide: $2

K-ON!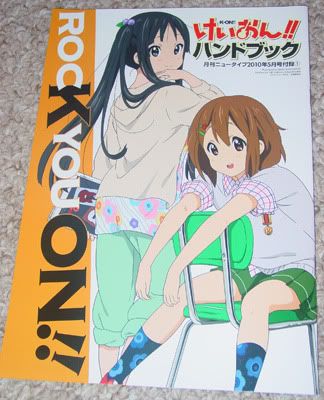 May 2010 booklet (35 pages): $2. Japanese text.
SOLD
Macross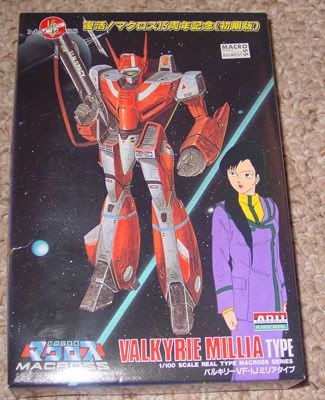 1/100 Battroid Valkyrie Millia type model kit: $10. Fifteenth anniversary edition. Comes with Hikaru figure. All unpainted. Shipping will be $5.

Miscellaneous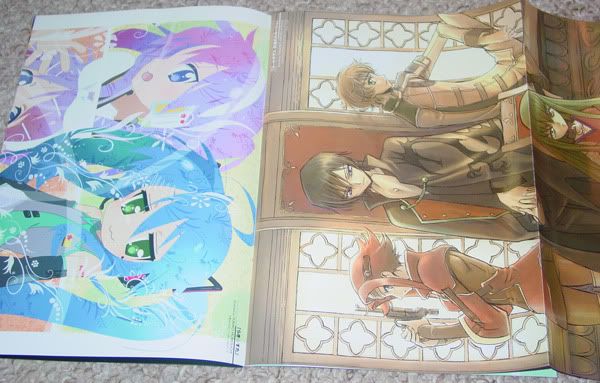 April 2010 Newtype 25th Anniversary Pinup Book: $5. Contains posters from Mobile Suit Zeta Gundam, Nadia: Secret of Blue Water, Martian Successor Nadesico, Revolutionary Girl Utena, Cowboy Bebop, Infinite Ryvius, Fullmetal Alchemist, Gundam SEED Destiny, Eureka Seven, the Melancholy of Suzumiya Haruhi, Code Geass: Lelouch of the Rebellion, Lucky Star, Neon Genesis Evangelion, Mobile Suit Gundam 00, and Macross Frontier.
SOLD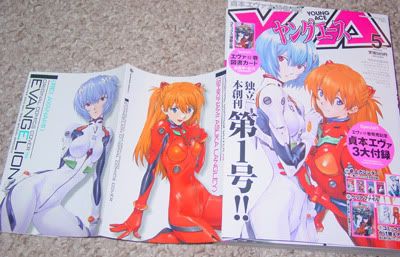 May 2010 Young Ace magazine (800+ pages): $3. Includes a special anniversary cover for the Evangelion manga and other recent Evangelion information. Does not include other extras. Japanese text. Shipping will be $4.

My feedback can be found here.